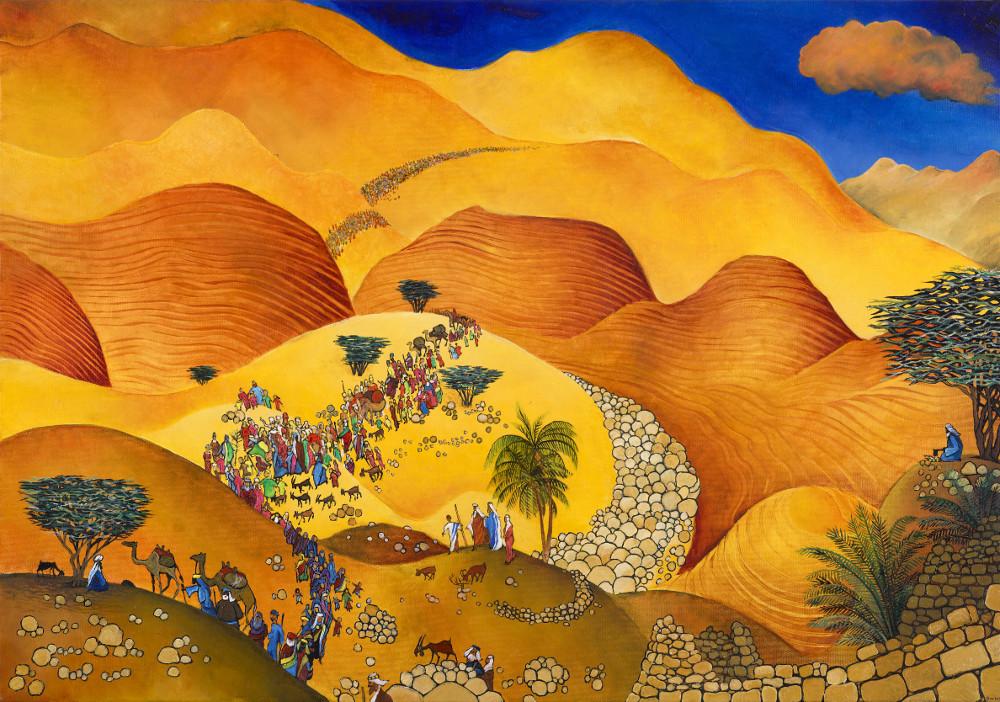 Naive Jewish art
Entering the Promised Land
Naive Jewish art – oil on canvas, 50cm x 70cm
Sold
This piece is classed as contemporary naive Jewish art. The original painting showed the modern-day road going down to the Dead Sea from Jerusalem. At that point I was planning to include cars on the road, and radio masts on the hills. But somehow, the more I worked on it, the more it tried to become a Biblical scene. Eventually, all remnants of modernity disappeared completely.
Biblical pictures so often seem to appear in my work, in spite of my initial vision being otherwise. Perhaps it is because, whenever I am involved with the ancient landscape of Israel, I feel deeply drawn to a feeling of timelessness, to a connection with ancient history, and to a connection with G-d.. 
This painting was also inspired by a painting hanging in Rehovot, in the house of the first president of the State of Israel, Chaim Weizmann. Unfortunately I haven't been able to trace the painting in question, but as soon as I can visit the Weizmann house, I shall post details of the elusive artwork here!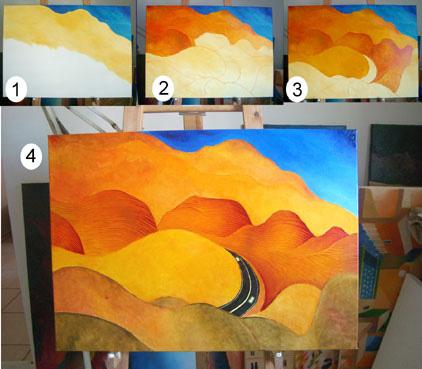 Above: Development stages for this picture